When Linda Johnston posted an advertisement on Gumtree to sell a set of three suitcases, she was surprised to hear from an interested buyer within 15 minutes.
"I was excited to get such a quick sale, because sometimes you're waiting weeks," the 61-year-old resident of Sellicks Beach in South Australia says.
The buyer didn't ask for a steep discount either — something she had experienced many times before.
It looked like a promising sale, with one catch.
The 'Australia Post' scam
Linda's potential buyer lived in Forster on the New South Wales Mid North Coast and would need to arrange shipping.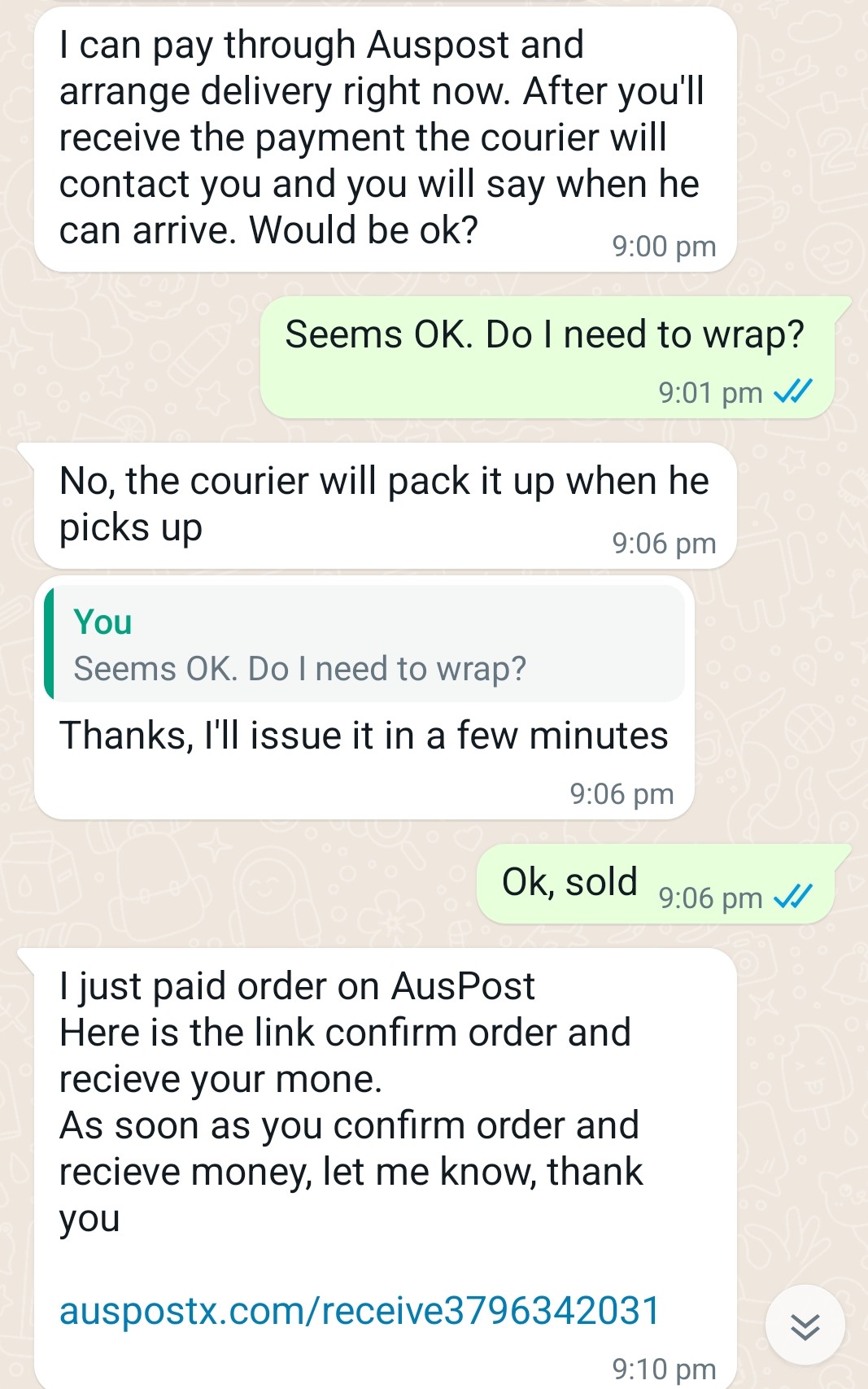 "I can pay through AusPost and arrange delivery right now," the buyer wrote in a message, adding that an Australia Post courier would be in touch to arrange a time to pack and pick up the suitcases.
Then, the buyer sent a link to "confirm order" and "receive your money".
Linda clicked on the link and was taken to what looked like a genuine Australia Post site.
"I realised it was a scam when they were asking for bank card details – not the bank account details," Linda says.
"I just felt pretty stupid – this is probably the first time I've gotten close to being scammed like this."
More than $7 million lost in classified scams in Australia
Linda is not alone.
How to spot a scam buyer
In 2022, more than 9,000 classified scams were reported to the Australian Competition and Consumer Commission (ACCC) costing Australians more than $7 million.
Classified scams trick people on classified websites, like Facebook Marketplace and Gumtree, into thinking they are dealing with a legitimate buyer or seller – but it's a scammer.
For sellers, a common scam the ACCC has identified is a "buyer" making up stories to pay for shipping or insurance via a third party with the promise of reimbursement.
Also be wary of overpayment scams, the ACCC warns.
That's when scammers invent an excuse for an overpayment, then request a refund of the excess amount.
The overpayment scam
Sally posted a portable air conditioner on Facebook Marketplace for $200, and promptly received a message from "Mary" who wanted to buy it.
"The first red flag for me? There was absolutely no negotiation on price," she says.
Sally proceeded with the sale cautiously.
The buyer wanted to pay via PayPal and asked for Sally's email address – "which I hesitantly gave," she says.
Then, Sally received a message from the buyer asking if she received an email from PayPal.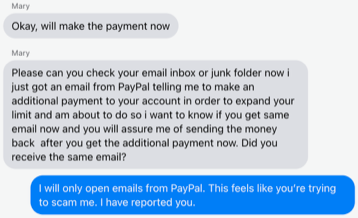 Sure enough, there was an email from "PayPal" in her spam folder.
"'Mary' had transferred $1,000 into my PayPal account, so I had to transfer $800 back to 'Mary'," the email instructed.
"It was very obvious to me it was a scam; however, I think some people do get caught out as "Mary" had a proper Facebook profile," Sally says.
 "I quickly jumped out of the email, told "Mary" they were a scammer, and then blocked her."
The 'missing payment' scam
Retired amateur theatre actor Andrea Lindsay wanted to sell a large costume collection she had accumulated over the years.
She posted the collection on Gumtree with an asking price of $2,000 for the lot, or the option to purchase individual items.
"I had a prompt reply offering the full price," Andrea says.
She thought it was odd that the buyer didn't want to see the costumes, but continued with the sale.
The buyer asked Andrea to set up a PayPal account, which she did.
"Then things started sounding a bit strange," Andrea says.
The buyer told her that they deposited money into her PayPal account, "but it seems to have disappeared."
The buyer also told Andrea to transfer $600 to their PayPal account for shipping, "which they would refund me."
That's when Andrea backed off in a hurry.
"My sense of fraud was probably not as great as it is now," she says.
What to do if you've been scammed
The ACCC suggests taking the following steps if you've been scammed.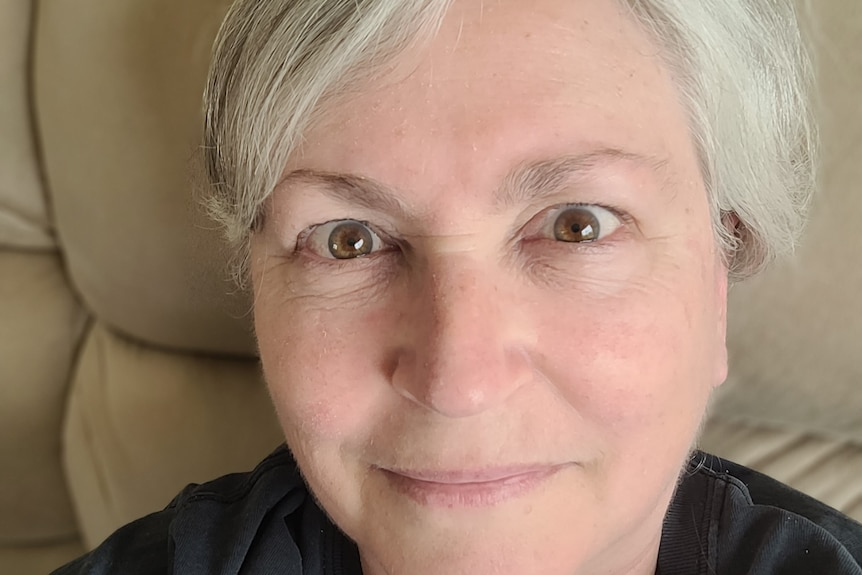 First, contact your bank or financial institution as soon as possible.
Linda did this immediately after putting her card details into the fake Australia Post website.
"I contacted my bank and got my card cancelled," she says.
Then, contact the platform on which you were scammed and inform them of the scam.
Sally blocked "Mary" on Facebook and reported the scammer on Facebook Marketplace.
Gumtree and Australia Post publish scam alerts and information on their respective websites, and you can contact them to report a scammer.
The ACCC encourages you to make a report on the Scamwatch website.
Finally, tell your friends and family – it helps to share your experience they can offer support and you can help protect them from scams.